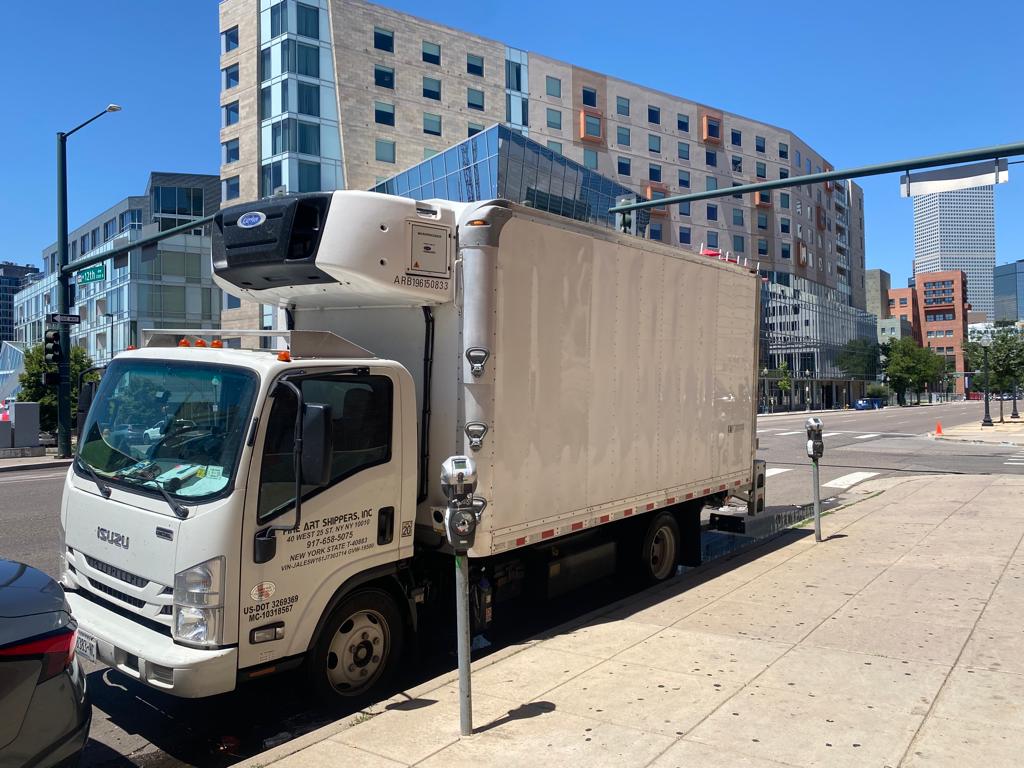 The principal advantage of art shuttles is not their cost-effectiveness but rather their versatility. Technically, each big consolidated trip consists of a number of smaller trips connecting states, cities, and towns, which totally depends on clients' requests. Such a ramification allows shippers to be more precise in their management and hence provide a more quality service. On September 25, Fine Art Shippers will be in Atlanta, one of the stops on its way to New York. If the transportation of artworks and antiques through the East Coast is something you need, the upcoming art shuttle Atlanta – New York City will be right up your alley. Continue reading to find out more!
Art shuttle Atlanta – New York City
To get from Atlanta to New York City, Fine Art Shippers will cross several states with stops on request in any place en route. The art shuttle Atlanta – New York City will start from Georgia, from where the truck will go to the Carolinas. On its way to Charlotte, handlers can also visit Augusta, Georgia, and Columbia, South Carolina, which will lead them to North Carolina anyway. After that, the route of the trip is pretty straightforward and includes such states as Virginia, Maryland, Delaware, New Jersey, and Pennsylvania. If you want to get fresh information about the stops, contacting the company via email or phone is the most effective method to keep yourself updated.
Art shuttle Atlanta – New York City is a spectacular example of service versatility. Whether you want to deliver your valuables straight between the cities or you need some local stops along the road, it is so simple to request a quote, plan a pick-up, and wait until professionals come to assist you. Speaking of valuables, shuttle services are suitable for all types of items, from framed canvases to glass furniture and marble sculptures. Apart from packing and shipping, the movers specialize in art insurance and installation, two highly useful services that make the clients' lives markedly easier.
There is still some time until September 25, but Fine Art Shippers recommends contacting the managers beforehand, which will guarantee smoother cooperation. Everything you need is to collect all the essential information, such as weight, dimensions, condition, value, packaging, and delivery destination, about the items you want to deliver and email the company to get an estimate. If you are okay with the cost and terms, then you should book a ticket for the art shuttle Atlanta – New York City.