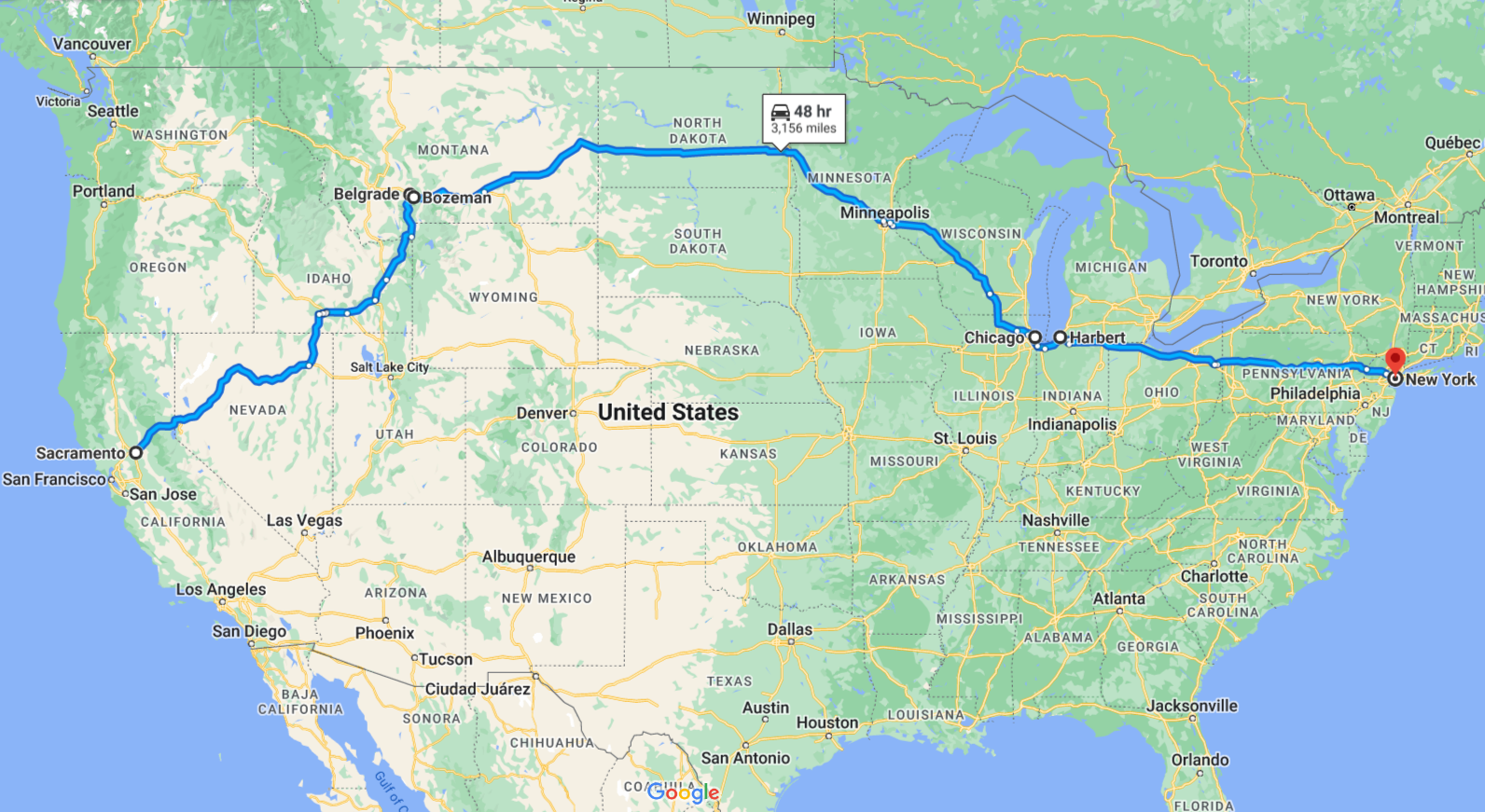 Is there anything better than an artwork picked up by professional shippers and delivered to the desired destination without a scratch? Such a logistics blessing can only be improved by the fact that the shipment is transported across the whole country, which means that you save a lot of your precious time, nerve cells, and money. If you want to hit the jackpot and use a unique chance to benefit from professional fine art services, you will want to join the upcoming Fine Art Shippers' art shuttle Sacramento – New York City, scheduled for September 9.
September 9: art shuttle Sacramento – New York City
Right now, Fine Art Shippers is on its cross-country shuttle. Approximately on September 9, the team of handlers will be in Sacramento, from where they will go to New York. Before they leave California, stops are possible not only in Sacramento but also in the city's neighboring areas.
Once the truck departs from the Golden State, it will head to Montana, with deliveries to Bozeman and Belgrade. After that, the company will continue its trip to provide professional fine art services in Chicago, Illinois, and Harbert, Michigan. Those will be the last two destinations before the shuttle gets back to the Big Apple. Fine Art Shippers emphasizes that dates are subject to change, so it is better to contact it via email – info@fineartshippers.com or request a free quote online on its official website.
Professional fine art services you have been waiting for
Paintings, sculptures, prints, drawings, and other forms of visual art have long become a special type of freight that should only be entrusted to trained and experienced experts. Standard movers' approaches don't meet the safety requirements needed for artwork transportation. Professional fine art services exist to make the art world's logistics a safer niche.
Fine Art Shippers' shuttles are a bright example of extensive expertise that is worth every cent you pay for it. If you need to deliver your items from Sacramento to New York City, you are in the right place. By working with the NYC-based company, you will get access to a range of professional fine art services that will considerably lighten your load and brighten your life. You don't necessarily need to be in Sacramento to request a quote. Stops are possible en route, so it is a favorable chance to ship your works all across the country. And the earlier you reach out to the company, the smoother shipping experience you will get in the end.