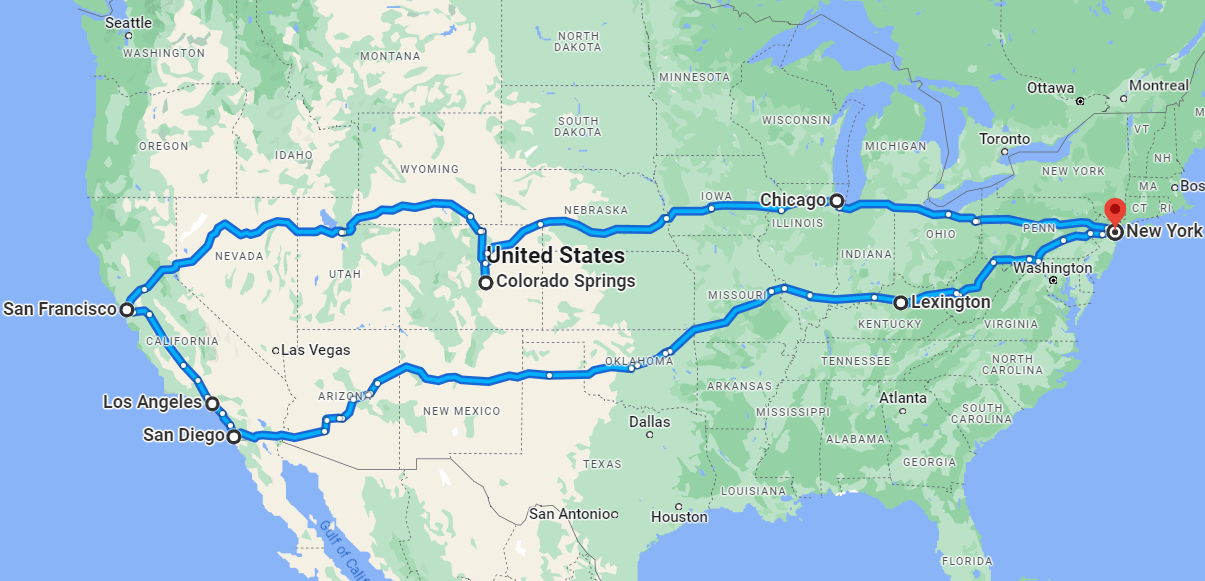 Have you searched high and low for an efficient solution for your upcoming move? Do you need to safely transport valuables and collectibles across the country? Then you are in luck. Fine Art Shippers, a fine art logistics company based in NYC, returns with the new art shuttle New York – California. Shipping art by consolidated cross-country shuttles is one of the best ways to ensure your possessions arrive on time and in perfect condition. Here are the main stops for the upcoming Fine Art Shippers' art shuttle.
Art shuttle New York – California is leaving on September 22 
The art shuttle New York – California will start its journey in the Big Apple. It will leave NYC on September 22 and head to Maryland first, where it will visit Baltimore and Chevy Chase. Next, the company will drive to Lexington, Kentucky, after which Fairview Heights, Illinois, will follow. Fine Art Shippers will make the next stop in New Mexico to provide services to clients in Santa Fe and Albuquerque.
Fine Art Shippers will spend a couple of days working in California, one of the major destinations for the company's art shuttles. San Diego, Torrance, Los Angeles, Marina Del Rey, Malibu, North Hollywood, Santa Cruz, and San Francisco are already on the Fine Art Shippers' to-visit list. San Francisco will be the last planned stop on the West Coast before the art shuttle will head back toward the East Coast. The company will make a stop in Reno, Nevada, before traveling to Colorado. After stopping in Denver and Colorado Springs, Fine Art Shippers will go to Kearney, Nebraska, and then visit Illinois for the second time to deliver and pick up art in Oak Park and Chicago. After finishing the job in Illinois, the art shuttle will return to New York.
Do not miss the opportunity to experience the highest quality art delivery services at an agreeable price. Fine Art Shippers' art shuttles transport artworks in bulk, saving clients time and money on shipping. In case the dates of the upcoming art shuttle New York – California are too early for you, do not worry because the company's art shuttles run on a regular basis. Call Fine Art Shippers at (917) 658-5075 to inquire about the schedule and book a spot for your collectibles.