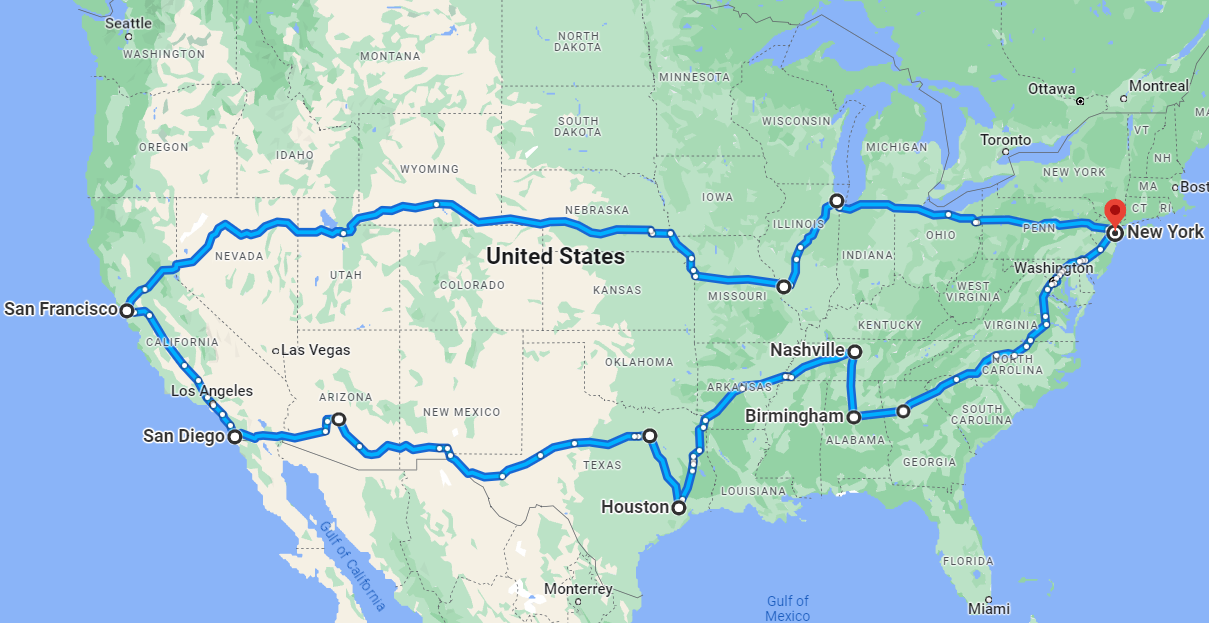 Are you looking for a cost-efficient and secure way to transport your valuable collectibles across the country? Fine Art Shippers, an art logistics company based in NYC, has announced the details of its new cross-country art shuttle. The company's truck is leaving New York on August 19, 2023. Read further to find out more about the upcoming art shuttle.
The new cross-country art shuttle will leave New York on August 19
Fine Art Shippers has announced the dates and stops for its upcoming cross-country art shuttle. The company will leave NYC on August 19, heading to Atlanta, Georgia, first. After that, the art shuttle will visit Birmingham and Gardendale in Alabama. The next stops will be in Nashville and Memphis, Tennessee, after which Texas, one of the Fine Art Shippers' most frequently visited destinations, will follow. The company will stop in Houston, Argyle, Dallas, and Fort Worth along the way before going to Scottsdale and Phoenix in Arizona.
On the West Coast, Fine Art Shippers will spend several days, delivering and collecting valuables for its clients in California. San Diego, La Jolla, Solana Beach, Los Angeles, Studio City, Malibu, San Francisco, and Sausalito are already on the company's to-visit list. After the job in California is finished, the cross-country art shuttle will head back toward the East Coast, making stops in St. Louis, Missouri, and Chicago, Illinois, on the way. Finally, Fine Art Shippers will return home to New York City.
Fine Art Shippers' cross-country art shuttle is one of the best ways to transport your belongings from one side of the country to another safely. The initially announced dates are subject to change, so make sure to contact the company to stay updated. The list of locations is flexible, and more pick-up and delivery stops along the way can be added on demand. You still have time to reach out to the Fine Art Shippers team and ask for your location to be included on the schedule. The earlier you contact the company, the better, so do not wait any longer. Dial (917) 658-5075 or email the company at info@fineartshippers.com for more details.