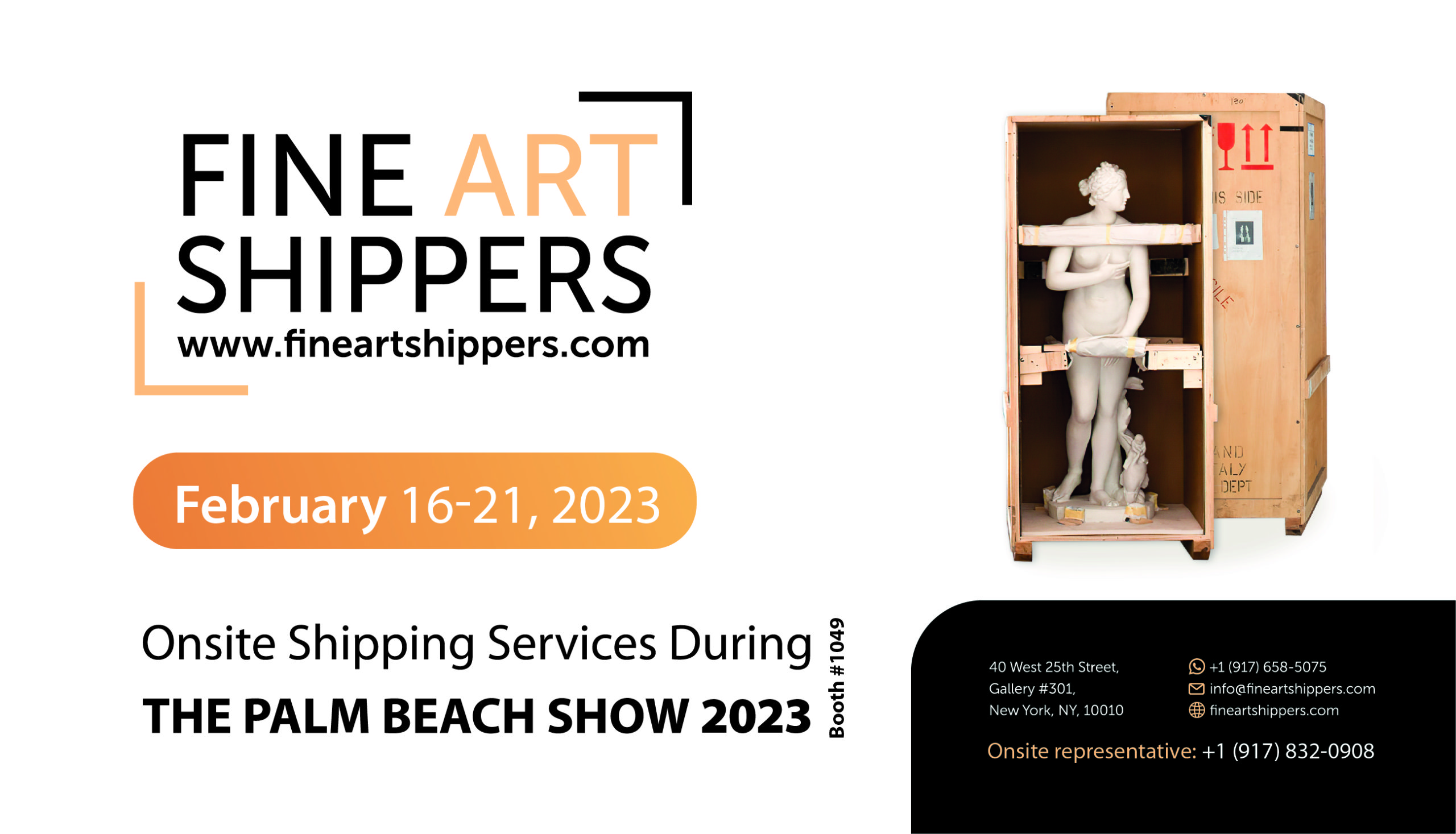 Fine Art Shippers, an art logistics company based in New York City, will be providing art handling services at The Palm Beach Show 2023. The guests of the show will be able to receive assistance from the company's representatives on-site.
High-quality art handling services during The Palm Beach Show 2023
The 20th edition of The Palm Beach Show will traditionally take place at the Palm Beach County Convention Center at 650 Okeechobee Boulevard in West Palm Beach, FL. The event is famous for its display of a large variety of highly valuable items presented by galleries and antique dealers. Every year, the well-known art fair invites people from all possible areas of the art world, from art appraisers and art business professionals to those who simply love art and want to learn more about it. Visitors of The Palm Beach Show will have a chance to acquire some of the displayed pieces. Lectures by art industry specialists will also be held as a part of the show's program.
The Palm Beach Show 2023 is expected to host over 140 exhibitors. Among them are many reputable art dealers, galleries, and designers who will present their distinguished collections of fine art pieces, jewelry, furniture, and antiques.
Amid the never-ending flow of artwork, Fine Art Shippers is going to provide comprehensive onsite art handling services for the guests of The Palm Beach Show. Throughout the art fair, the company will be represented by seasoned professionals with extensive art packing and shipping experience. Fine Art Shippers will also be offering professional artwork installation and de-installation services to help exhibitors set up their booths.
It is important to have art handling services at hand when dealing with valuable artworks. Fine Art Shippers can pack and transport art pieces from the Palm Beach County Convention Center to anywhere in the US. Quick and efficient art shipping is possible thanks to the company's art shuttles that regularly travel across the country. Fine Art Shippers' trucks are secure and safe — exactly what you need to move a precious work of art.
On February 16, The Palm Beach Show 2023 will hold a VIP opening night at the venue. After that, the exhibition will be available to all visitors from February 17 to February 21.