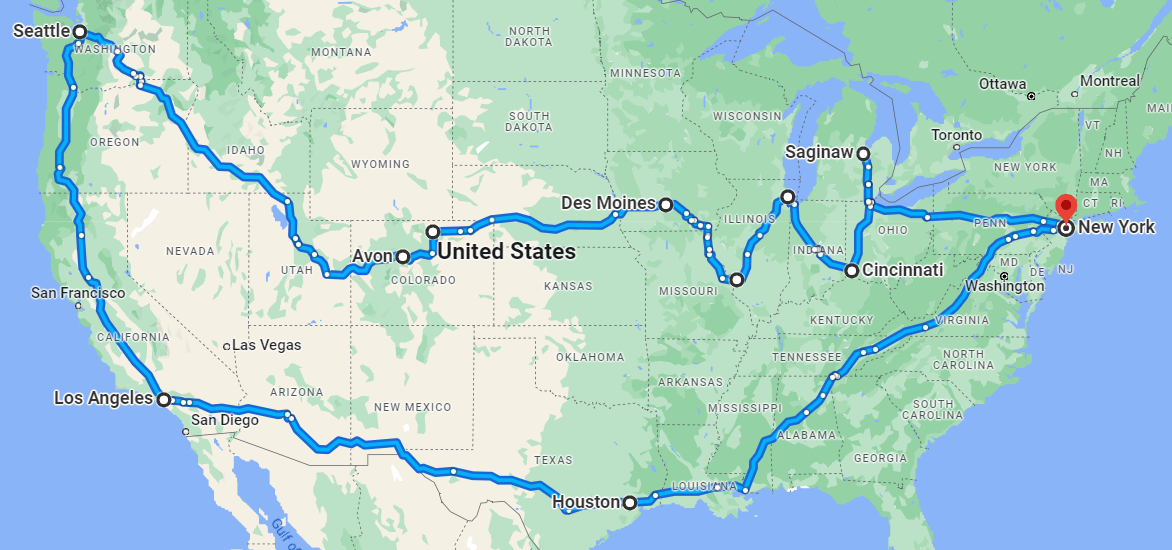 Fine Art Shippers new art shuttle will be setting out on a cross-country journey next week. Are you interested in shipping your valuable art collection to the opposite side of the country but do not want to endure all of the hassles of planning such a long-distance transit? Fine Art Shippers is one of the top US art shipping companies when it comes to efficiency. It has regular, reliable art shuttles that can deliver your artworks to any location in the United States.
High-Quality US Art Shipping Services for Any Need
The cross-country art shuttle will traditionally start its trip in New York. The first destination is the state of Michigan where the shuttle will visit Detroit, Dearborn, and Saginaw. From there, the truck will go to Cincinnati, Ohio, and Indianapolis, Indiana. The next destination points are Chicago in Illinois and St. Louis in Missouri, from where the shuttle will continue its journey to the western part of the US. It will also have a stop in Des Moines, Iowa, before reaching Colorado where art pick-ups and deliveries will be in Fort Collins, Denver, and Avon.
In Utah, Fine Art Shippers is planning to make a stop in Salt Lake City from where it will head to Seattle with a following stop in Vancouver, Washington. To make sure more customers are given a chance to experience top-notch US art shipping services, the art shuttle will venture down the West Coast. After making a stop in Portland, Oregon, the team will provide art shipping services in multiple California cities, including but not limited to Vacaville, Ross, San Francisco, Santa Monica, and Los Angeles. Finally, the shuttle will visit Phoenix, Arizona, and Houston, Texas, and then return to the company's headquarters in New York.
Fine Art Shippers is also happy to accommodate customers who do not live in any of the above-mentioned cities and is ready to arrange additional stops along the route. To book the time and place of the delivery or pick-up, make sure to contact the company directly. Fine Art Shippers is a trustworthy US art shipping company that offers a wide range of art logistics services and deals with art pieces and antiques of all kinds. The company's professional art handlers know exactly how to treat the most fragile of breakables. Choosing Fine Art Shippers art shuttle to transport your valuables is a great way to ensure all of your possessions are delivered to the place of their destination safely and quickly.