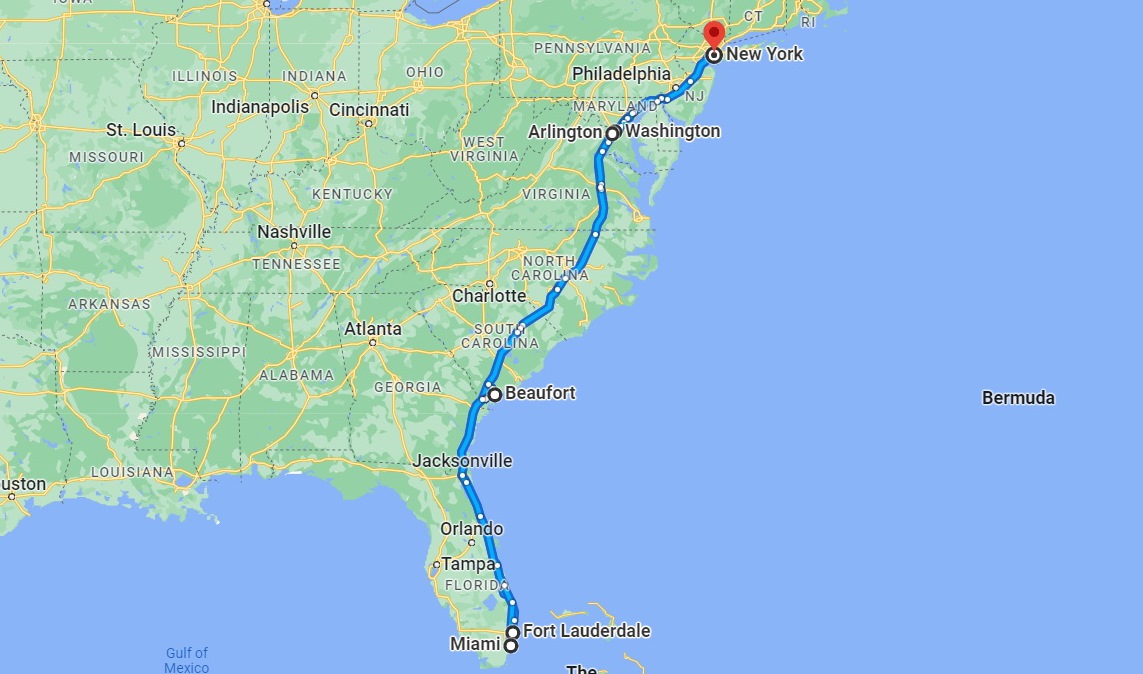 On June7, Fine Art Shippers will have a consolidated art shuttle Miami – New York City that will go across cities and towns on the East Coast of the US. Making its way to the Big Apple, the company will make on-demand stops in South Carolina, Virginia, Washington, DC, and Maryland. Because time is limited, everyone who needs help from the shippers should request an online shipping quote right now. After that, the managers of the company will contact you to discuss further details.
East Coast art shuttle Miami – New York City
The shuttle will start from Florida where Fine Art Shippers will spend some time picking up artworks from Miami, Miami Beach, Fort Lauderdale, Coral Gables, and nearby cities. Art experts specialize in packing and shipping all sorts of items, from canvases and prints to sculptures to delicate breakables. The sky is the limit when you need to protect and deliver your valuables with Fine Art Shippers, a company famous for its reliable services in the Sunshine State. For instance, the company is on the list of recommended shippers of Basel Auction House in Miami. In February 2022, it was also the onsite shipper at the Palm Beach Show in West Palm Beach.
After leaving Florida on June 7, the East Coast art shuttle Miami – New York City will head to the Big Apple. On the way home, Fine Art Shippers will make a stop in Beaufort, one of the oldest cities in South Carolina. Other stops are possible en route, so if you live in neighboring areas or states along the way, you can benefit from comprehensive art shuttle services as well. Once the art handlers reach New York, they will be able to deliver art across all five boroughs of the city, with the final stops in Brooklyn and Manhattan.
East Coast art shuttle Miami – New York City is a regular type of Fine Art Shippers' shuttles scheduled once or twice a month. Over the years, it has become the safest and most cost-effective way to ship the most different types of artworks and antiques from New York to Florida and back again. The company's versatility and dedication to work make art shuttles a straight answer to such common questions as "How to ship art from NYC to Miami?" or "How do I get an artwork bought at an auction house in Florida?" Make shipping art across the East coastline enjoyable with the art shuttle Miami – New York City!