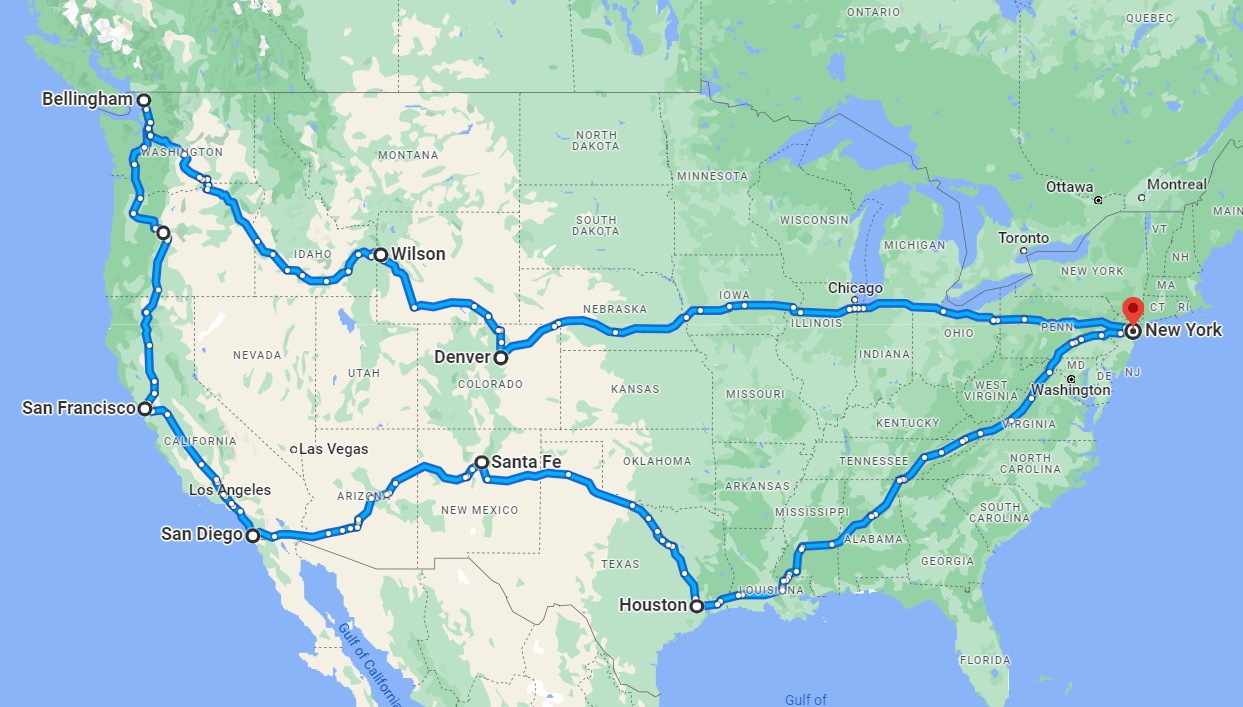 Shipping art at long distances is the job for professionals, as the challenges that may occur along the route require a good deal of first-hand experience. Owners of valuable canvases, art prints, sculptures, fragile china, fine furniture, and antiques will benefit from expert art logistics services. In this case, Fine Art Shippers will stand in good stead. The NYC-based art logistics company has announced that its next cross-country art shuttle Texas – Washington – New York is scheduled for May 21. Everyone who wants to join the shuttle should contact Fine Art Shippers as soon as possible.
Cross-country art shuttle Texas – Washington – New York
The upcoming art shuttle Texas – Washington – New York will have stops in numerous states, including those on the West Coast and in the Mountain West subregion of the US. The team consisting of dedicated drivers and art handlers will be able to help you in Texas, New Mexico, Arizona, California, Oregon, Washington, Wyoming, Colorado, and New York. Pay notice that stops are possible all along the route, so it is best to contact the company directly to check the availability of the art packing & shipping services in your region.
On May 21-23, Fine Art Shippers will be delivering and collecting works of fine art in the cities of Texas. Among them are Houston, Frisco, Dallas, and Grapevine. Following the schedule of the art shuttle Texas – Washington – New York, the truck will then head to New Mexico where it will have a stop in Santa Fe. Arizona will be the next destination for Fine Art Shippers, with Buckeye and Phoenix on its way.
The shuttle will make it to California approximately by May 26. Fine Art Shippers plans to spend several days providing comprehensive artwork services in San Diego, La Quinta, Beaumont, Redlands, Los Angeles, Marina Del Rey, Santa Monica, San Francisco, Sausalito, and Tiburon. Once the job in California is done, the company will start moving to Washington through the city of Sisters in Oregon.
In Washington, stops are planned in Grapeview, Seattle, and Bellingham. After leaving the Evergreen State, Fine Art Shippers will head to New York. On the way back, they will visit Wilson in Wyoming and Basalt, Aspen, Denver, and Englewood in California. Once the truck reaches the Big Apple, deliveries will be possible across all the five boroughs of the city.
The cross-country art shuttle Texas – Washington – New York is a stress-free way to ship the most valuable and fragile items across the entire country. Fine Art Shippers specializes in long-distance art transportation and will be happy to provide its services to everyone. You can request a free quote online.