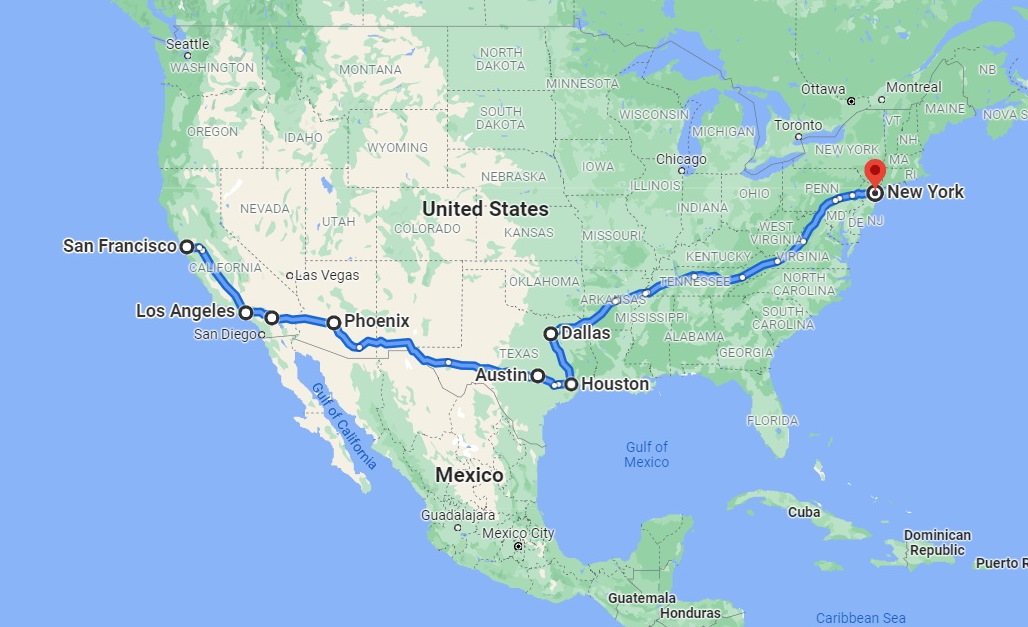 Are you looking for an affordable and secure way to ship precious art items or antiques across the USA? Meet the new consolidated San Francisco to Los Angeles shuttle from Fine Art Shippers! The New York art handlers team will deliver and pick up fine art throughout California for two days. The art shuttle will depart on January 30, so do not hesitate to contact Fine Art Shippers and discuss the details.
San Francisco to Los Angeles shuttle is leaving on January 30
The upcoming San Francisco to Los Angeles shuttle from Fine Art Shippers is part of the West Coast – East Coast art shuttle designed to move valuable fine art across the country. If you need to ship your collectibles safely, you should join this shuttle for sure!
On January 30, the team will be working in San Francisco and nearby cities, from Mill Valley to Fresno. Once the job is done, the art truck will go to Los Angeles. Fine Art Shippers will also visit Venice, Redondo Beach, Alhambra, Rancho Mirage, and some other cities in California.
The upcoming shuttle is a great way to move fine art across the Golden State. It allows you to save both money and time since the art shuttle is one of the most affordable and fastest methods of transporting valuables.
Fine Art Shippers is a New York-based art moving company that has been providing top-quality art logistics services for over 25 years. Their dedicated team offers fine art moving, white glove delivery, art packing & crating, art storage, art insurance, art installation, antique furniture moving, and other specialized services you may be looking for.
Feel free to contact Fine Art Shippers to join the upcoming art shuttle and learn more about the company's services!