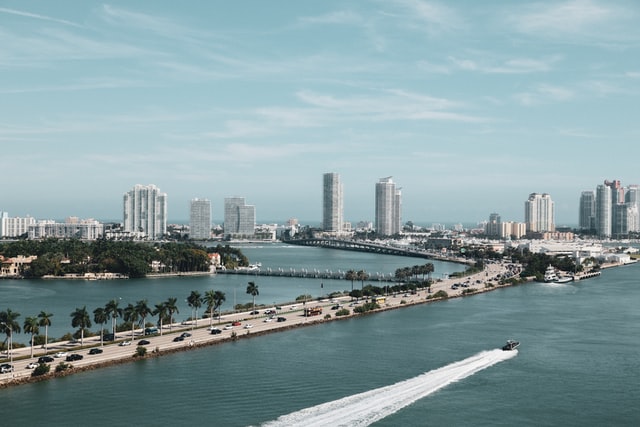 Fine Art Shippers is a reliable New York-based art moving company regularly shipping valuable fine art and antiques across the USA. On August 12, they will have an East Coast art shuttle Miami – NYC. On their way to the Big Apple, the team will make art deliveries and pick-ups in Florida, Georgia, North Carolina, Virginia, and Washington, DC. The upcoming art shuttle is a cost-effective and secure way to ship fragile and valuable artworks, such as paintings and ceramic art, to the destination intact.
Art shuttle Miami – NYC is leaving on August 12
On August 12, the art shuttle Miami – NYC will leave Miami and head to New York. Once the Fine Art Shippers team picks up artworks from Miami and around the city, the shuttle will go to Georgia where it will have a stop in Atlanta. In North Carolina, the NYC art movers will visit Cashiers and Charlotte to pick up art from local artists, galleries, and collectors. If you need to ship your belongings to/from other cities along the route, Fine Art Shippers will be pleased to do it for you too.
After leaving North Carolina, the shuttle will go to New York, passing through Alexandria in Virginia and Washington, DC. Stops in these and nearby cities are possible as well.
The upcoming art shuttle Miami – NYC is a great option to ship your art pieces to various locations on the East Coast. Moreover, using the shuttle services provided by Fine Art Shippers, you can save your money and time since the team possesses 25+ years of art moving experience and can handle any art-related problem. Feel free to contact Fine Art Shippers by requesting an online shipping quote on their website or contacting their Operations Office at violamatias@fineartshippers.com.