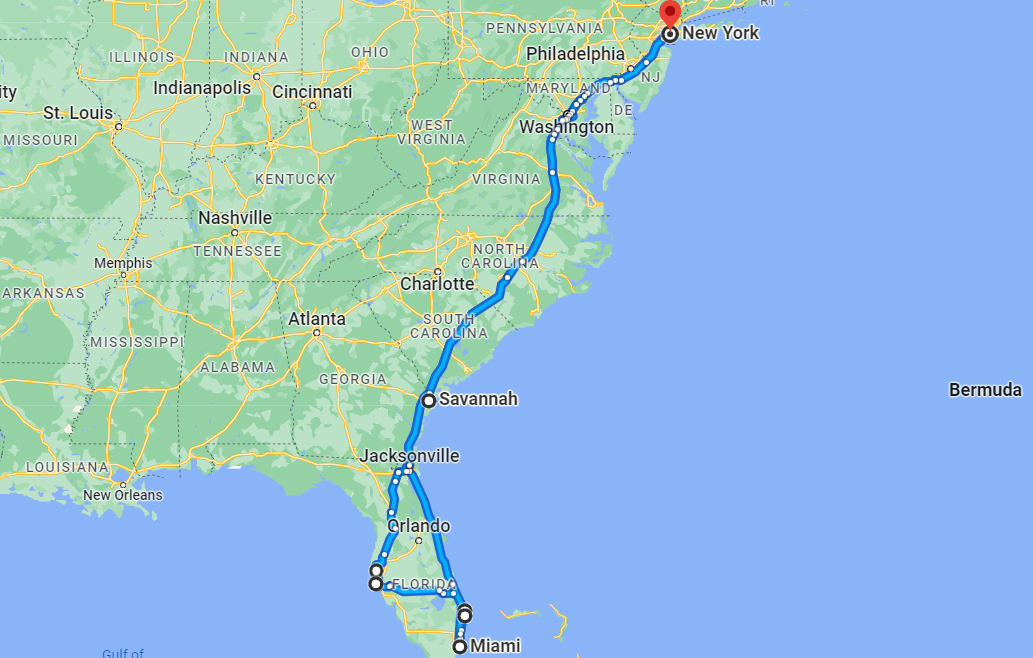 Finding an efficient and safe way to transport your valuables across the country might seem dire. For example, it can take over 2 days by car to get from New York to Miami, and the longer your possessions are in transit, the higher the chance of them getting damaged. To protect your precious items during such a long trip, you need to find a reliable art transportation service. Thankfully, Fine Art Shippers is there to help you out. The company's East Coast art shuttle is heading on a new journey on October 22. Read further to find out why Fine Art Shippers' art shuttles are the best option for art transport.
New East Coast art shuttle is leaving New York on October 22
On October 22, Fine Art Shippers' East Coast art shuttle will leave New York and go straight to Florida. As Florida is one of the company's most frequent destinations, the art shuttle will stay there for a while. Fine Art Shippers will be collecting and delivering valuables for clients in Tampa, St. Petersburg, Longboat Key, Sarasota, Palm Beach, Manalapan, Sunny Isles, Miami, Miami Beach, and other cities. Before returning to New York, the art shuttle will stop in Savannah, Georgia, on its way.
Questions about Fine Art Shippers' art shuttle service
What if my location is not on the shuttle route?
No worries! If you did not find your city or state on the official route, you can always contact Fine Art Shippers and ask them to make an additional stop in your location. Just make sure to contact the company as soon as possible so they have the time to adjust their schedule.
What if I miss the upcoming art shuttle?
Because Florida and New York are some of the most popular destinations for art lovers in the US, Fine Art Shippers offers regular art shuttles to the East Coast. If you cannot make it to the upcoming shuttle, there will always be another time. In addition, you can opt for individual transportation if you are in a rush.
Fine Art Shippers is based in New York City. It provides a full range of art logistics services, starting from transportation, packing, and crating and ending with installation and storage. If you want to join the company's new East Coast art shuttle, all you need to do is call Fine Art Shippers at (917) 658-5075 as soon as you can.