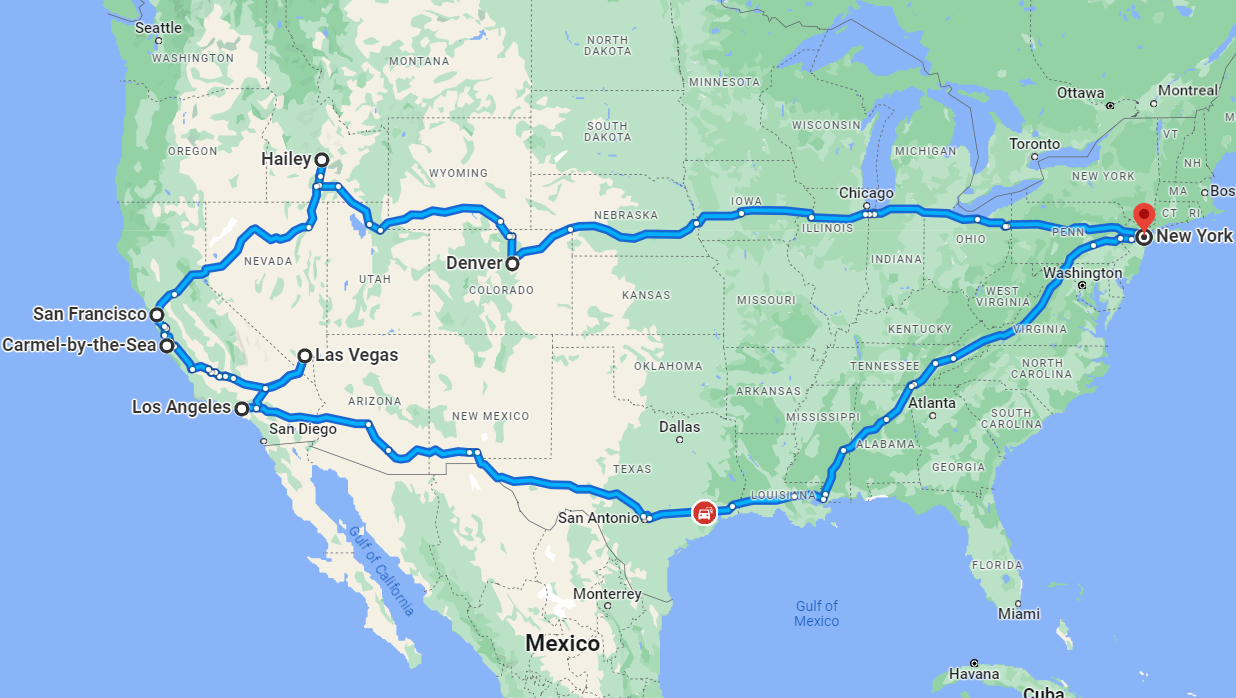 Fine Art Shippers is the top choice of collectors, artists, and art institutions across the United States. Not only does this company offer comprehensive bespoke art logistics solutions for all art-related needs, but it also employs a team of highly trained art handlers. Consolidated art shipping service is one of the most in-demand services Fine Art Shippers provides. The great news is that the company's regular cross-country art shuttle is preparing for its new journey, which means that now, you can take part in the high-quality art transportation experience too. Here are the main destinations of the upcoming art shuttle.
Fine Art Shippers' upcoming cross-country art shuttle 
The cross-country art shuttle is leaving New York on October 20, heading first to Texas, one of the company's most frequent destinations, where it will make stops in Sugar Land, Houston, Spring, Austin, and Marble Falls. When the job in Texas is finished, the company will drive across the country to serve its clients in California. California is known for its highly active art scene, so the company will spend a couple of days there, doing jobs in Los Angeles, Beverly Hills, Pacific Palisades, and Sherman Oaks.
But those cities won't be the last Californian stops on the shuttle's route. After visiting Las Vegas in Nevada, Fine Art Shippers will return to California to perform its services in other cities up the West Coast. Among them are Carmel-by-the-Sea, Atherton, San Francisco, Sausalito, and Sacramento. Fair Oaks is the last stop the company will make in California, after which it will visit Hailey and Ketchum in Idaho and Jackson in Wyoming. After that, Fine Art Shippers will go to Denver in Colorado, Chicago in Illinois, and Saginaw in Michigan before finally returning to New York City.
As you can see, Fine Art Shippers' art shuttle travels all over the United States. If you did not see your location mentioned, you can always ask the company to include an additional stop just for you. Keep in mind that the dates are subject to change, and do not forget to contact Fine Art Shippers for an up-to-date schedule.
Fine Art Shippers will pick up your valuables and deliver them anywhere in the US. Apart from transportation, the company offers onsite packing and crating, art installation, and many other services. The Fine Art Shippers team will be happy to share details about the upcoming art shuttle and its services. Call them at (917) 658-5075 as soon as possible to secure your place in the new cross-country art shuttle.