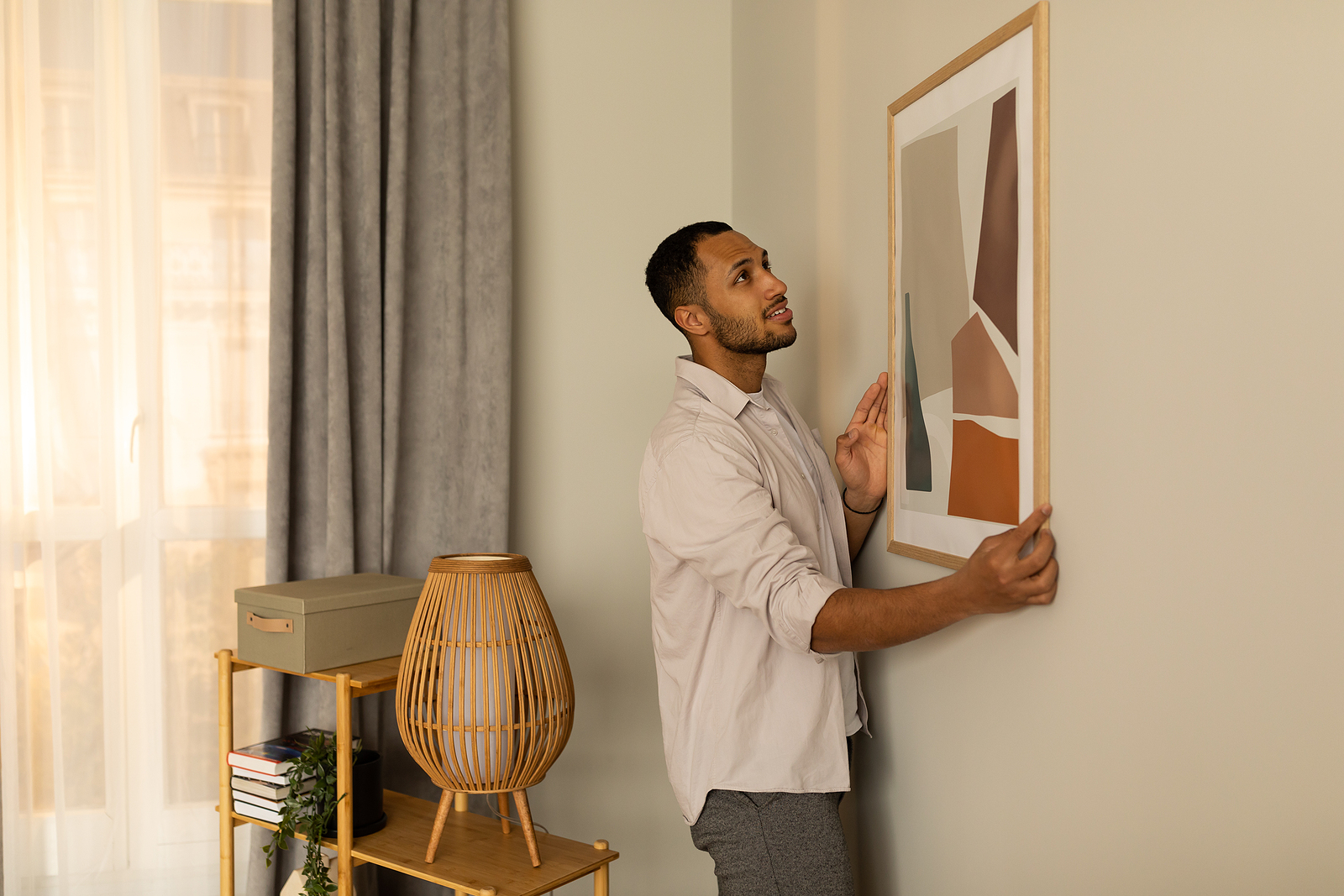 There might be multiple reasons why you may want to ship your painting or print with the frame. Maybe, you are sending someone a gift, and the frame is part of it. Or maybe, you have already framed your piece and do not want to go through the hassle of taking it out of its frame. Packing an artwork or a photo that is already framed with glass might be tricky, but, fortunately, there are ways to ensure your item arrives in one piece. If you do not know how to pack a framed picture for shipping safely, then read this article to get the best tips from professional art handlers.
How to pack a framed picture for shipping in four easy steps 
Protect the glass
Are you trying to find out how to pack a framed picture for shipping? There are a couple of things you should do first, and securing the glass frame is one of them. Make a cross-shape with painter's tape — it will prevent the glass from breaking during transit and injuring the person unpacking it.
Mind the corners
There are corner protectors that are made specifically for the purpose of protecting artworks. They are essential if you are shipping a framed piece because the corners are always the part that is the most vulnerable.
Choose the right box
Choosing the perfect shipping box for your framed picture is crucial. First, the box cannot be too large for the risk of the artwork moving inside it and getting damaged. It also cannot be too small because you have to leave enough space for the cushioning materials. If you are planning on reusing an old box, check its condition. If it is anything worse than perfect, then it is not suitable for repeated usage.
Do not forget cushioning
It is important to provide a layer that will protect your framed picture from contacting hard surfaces. Simply putting it in an empty box will not cut it — there always has to be an additional cushioning layer. Use bubble wrap or soft foam to fill in the space in the box and make sure the frame has no room to move around during transportation.
If you find yourself pondering the question of how to pack a framed picture for shipping, these essential steps should help you. In case you are left with any doubts, you can always enlist the assistance of professional art handlers.