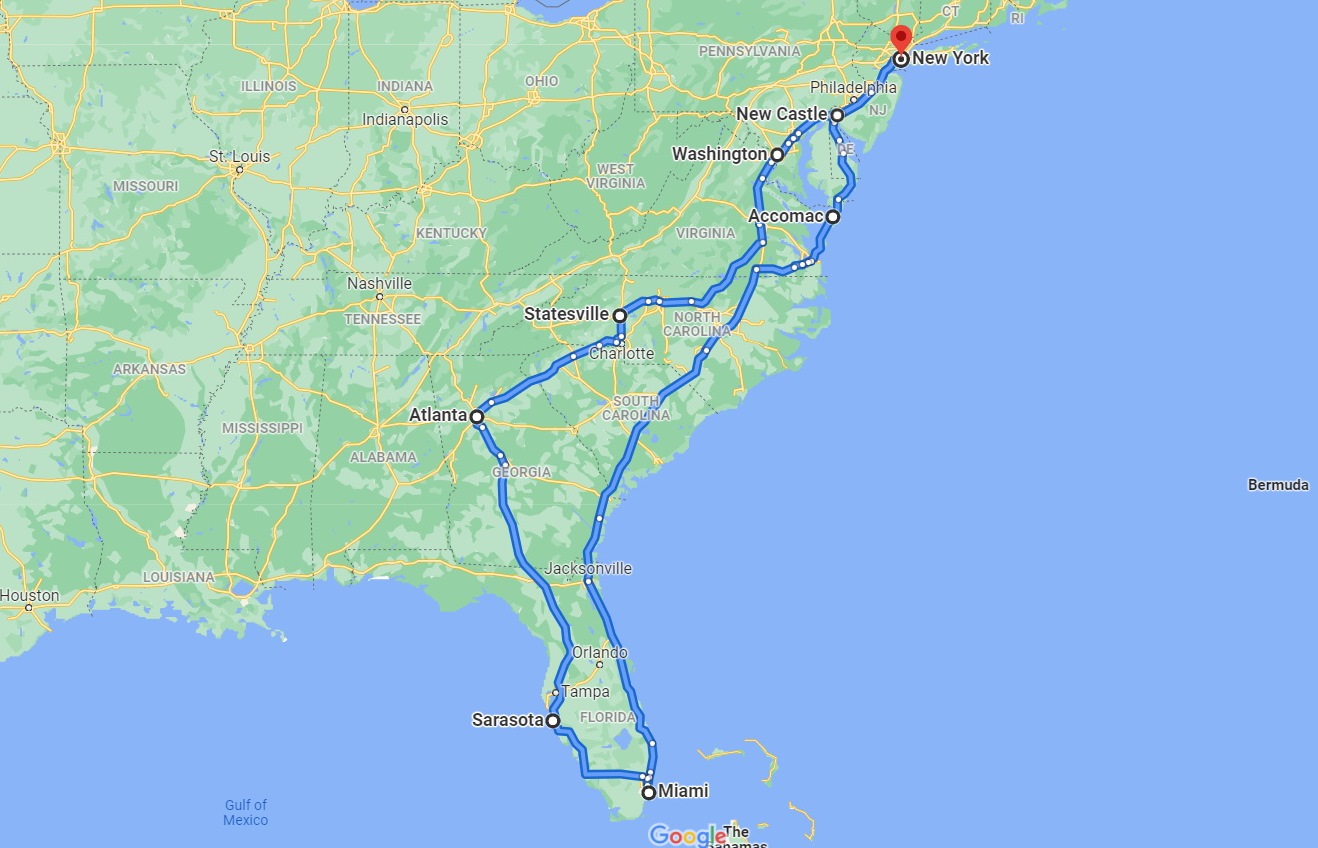 East Coast art shuttle New York – Florida – New York is specifically designed to move valuable artworks, antiques, and other delicate items to private and business areas. It is operated by Fine Art Shippers, a reputable New York art logistics company that offers quality art services and professional guidance. The route will run through multiple states, including  New York, Virginia, Florida, Georgia, North Carolina, and more. The shuttle is scheduled for February 11, but the dates are subject to change. Do not hesitate to contact Fine Art Shippers to join the upcoming shuttle!
Art shuttle New York – Florida – New York is leaving on February 11
Are you looking for a stress-free option to ship fine art and antiques to Florida, Georgia, or maybe Washington, DC? Join the upcoming art shuttle by Fine Art Shippers. On February 11, the art truck will leave New York and head to New Castle, Delaware, first. After the job in Delaware is done, it will go to Baltimore in Maryland and then to Accomac in Virginia.
The next stop of the art shuttle New York – Florida – New York will be in South Carolina. The truck will pass through Bluffton and go to Florida. The route includes multiple locations in the state: Boca Raton, Hillsboro Beach, Fort Lauderdale, Miami, Sarasota, and Longboat Key.
After leaving Florida, the shuttle will visit Atlanta in Georgia and Statesville in North Carolina. The next stop will be Falls Church in Virginia. Once the job is done there, the art movers will visit Washington, DC. On the way back home, the truck will make stops in Boyds and Baltimore in Maryland. The endpoint of the art shuttle is in New York City.
If you want to join the art shuttle New York – Florida – New York, contact Fine Art Shippers to learn more details about the route and dates. You can also request a free shipping quote online.