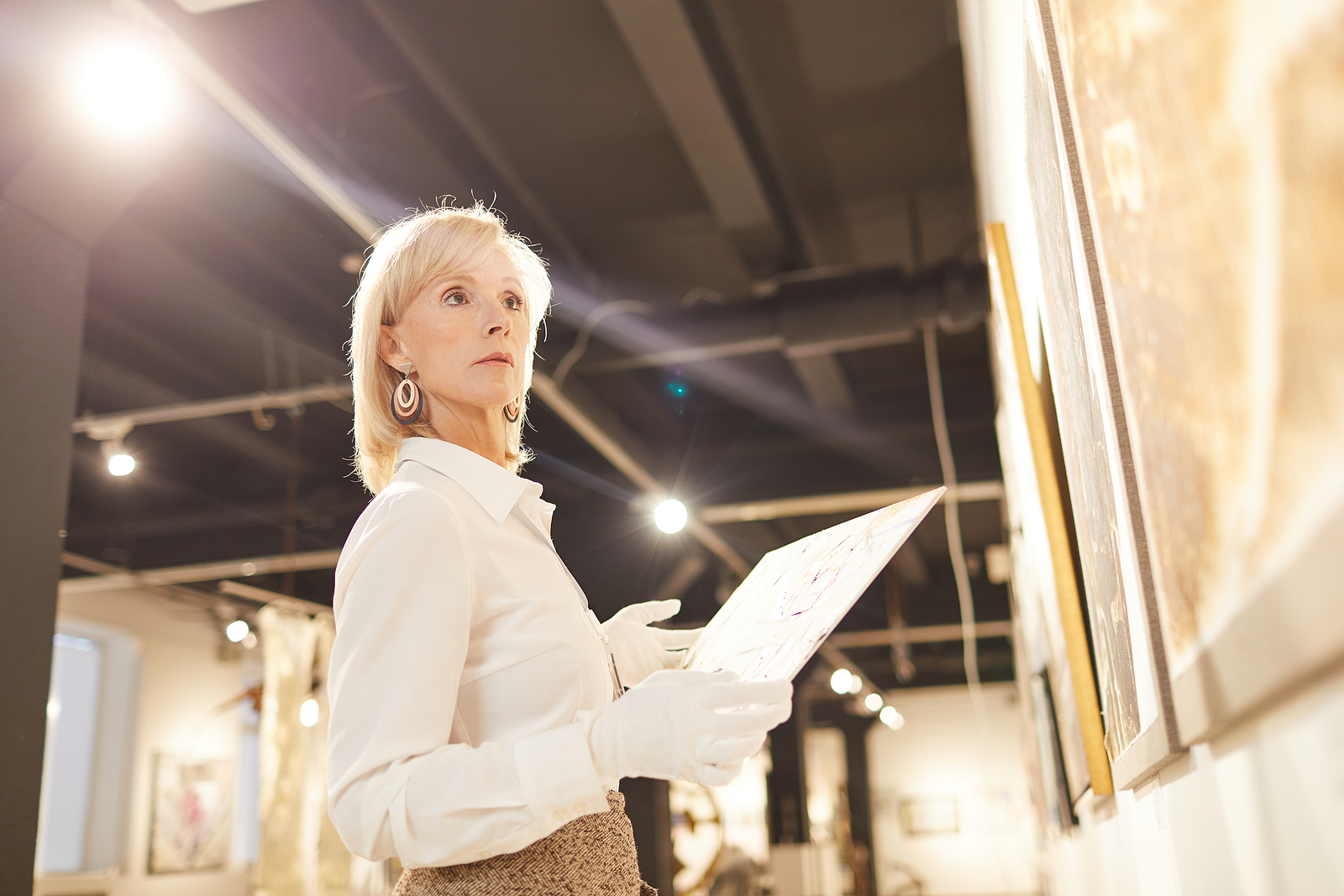 Handling high-value art pieces is always a risk. For this reason, a seasoned art handler must protect them against damage, dirt, fingerprints, oil, etc. The best and most reliable way to achieve this is to use gloves for art handling. If you are new to this, you may feel some tension when picking the right pair. The choice of gloves changes depending on the particular art piece you are working with. Below is a short list of art handling gloves you should keep in mind to protect your art the way it deserves.
Most common types of art handling gloves
White cotton gloves
That is the most commonly used type of art handling gloves for operating with mixed-sized, delicate, and non-standard artworks. A pair of such gloves is meaningful protection against dirt and fingerprints. Besides, the white color is an excellent indicator of contamination, which will show you when it is time to change your pair of gloves.
Work gloves
When you need to work with heavy and bulky items (for example, antique furniture pieces), these gloves with a rubberized grip are the best choice. Thanks to the reinforced protective layer, they will improve handling and protect both the artwork and your hands.
Powder-free nitrile gloves
This type of gloves has many benefits for professional art handlers. They are not chemically reactive, do not leave fingerprints, and do not wet up in contact with liquids like oil and water. Besides, these gloves are strong enough to bear oversized artworks.
There are also some limitations. We strongly recommend not using latex gloves. The fact is that latex is a chemically reactive material that can harm delicate art pieces.
Now you are ready to select a pair of the right art handling gloves for the safe and smooth treatment of delicate and valuable artworks!