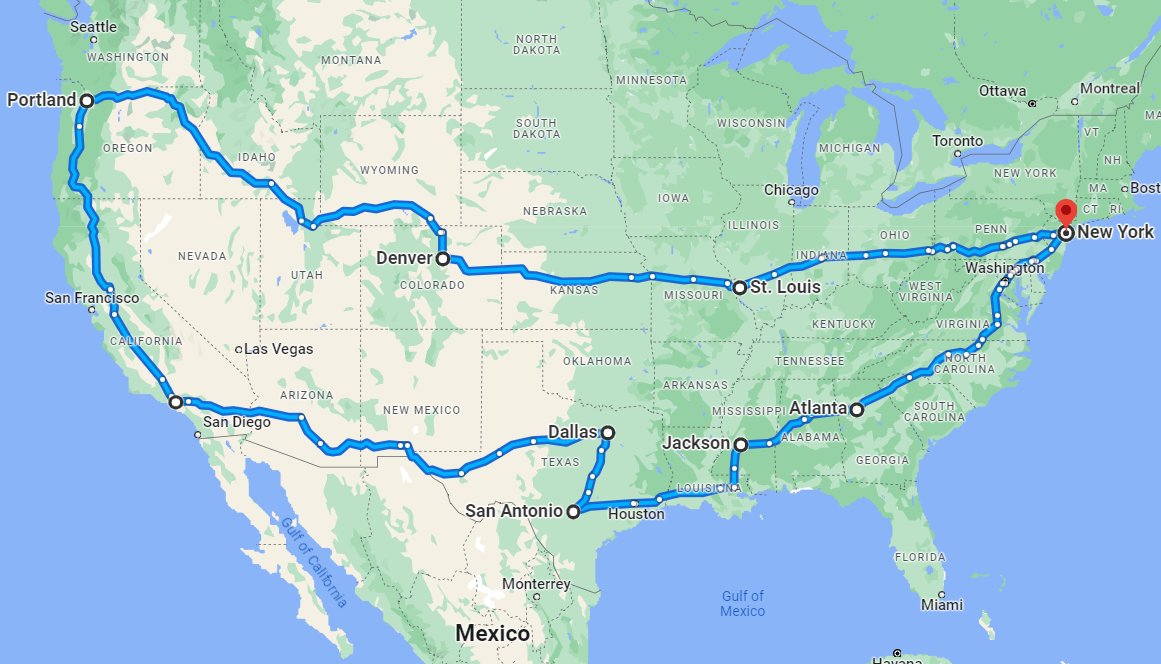 Are you looking for a reliable art shipping service in the US? Then you should give Fine Art Shippers a chance. The company, which has over twenty-five years of experience working with some of the biggest names in the art industry, has just sent its new art shuttle on a journey across the country. Fine Art Shippers is going to be delivering and collecting valuables for its clients in over a dozen cities all over the United States. The November art shuttle left the company headquarters in New York City on November 15 and has already passed Washington, DC, and Alexandria, VA. Keep reading to find out more about the route of the upcoming art shuttle.
November art shuttle by Fine Art Shippers is on its way to California
Atlanta, GA, will be among the first November art shuttle stops. After that, the company will head to Mississippi, where it will visit Ridgeland and Jackson. Next, Fine Art Shippers will stop in some of the largest cities in Texas, including San Antonio, Austin, and Dallas. Texas is typically one of the most popular destinations for the company's art shuttle, so it will spend a couple of days providing its services across the state. After finishing the job there, the shuttle will drive to California, another major American art center. There, the company will be delivering and collecting valuables in Los Angeles, North Hollywood, Beverly Hills, Pasadena, Piedmont, and San Francisco.
Once the job in California is done, Fine Art Shippers will go up the West Coast to visit Bend and Portland in Oregon. The following destinations on the shuttle's schedule will be Vail and Denver, Colorado. Finally, the team will stop in Saint Louis, Missouri, before returning to NYC.
Fine Art Shippers, a fine art logistics company with years of professional experience and clients all over the US and the world, regularly sends art shuttles to various destinations across the country. If you cannot make it to this one, do not worry — you can always contact the Fine Art Shippers team to inquire about the next closest art shuttle.
Want to ship works of art, antiques, or other valuables with the art shuttle but do not see your location mentioned in the initial schedule? The company can add your city or town to their November art shuttle route as long as you let them know in advance.