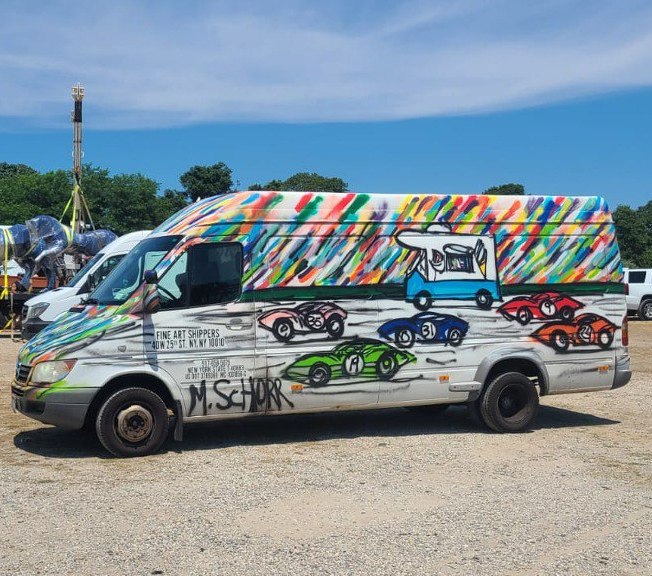 Miami is a city of many passions. While it is widely recognized for its pristine beaches, paradise-like environment, and tourist recreational activities, it has long become a place where the rich cultural heritage and desire for development fused into one and created a vibrant art scene with a myriad of talented individuals shaping the future of the region before everyone's eyes. Such progressive trends can explain the demand for professional art services in Miami and entire Florida. If you ask yourself how to move artwork from NYC to Miami, you are not alone. Below you will find a list of precautions that you should take to ensure the safe shipping of your precious belongings.
How to move artwork from NYC to Miami? Precautions to follow
Better sooner than later
If you consider art transportation a big plan in your life, it is better to schedule it in advance. Setting up a budget, preparing artworks, and looking for reliable art movers take a lot of time and energy, so you would definitely benefit from long-term planning. Besides, the chances are that you can encounter difficulties, such as evaluation, insurance, or storage, and you will need more time to set things right.
Packing is half the success
The question, "how to move artwork from NYC to Miami?" automatically includes another question, "how to pack art properly?" Safe shipping cannot exist without reliable packaging. In this, you should decide whether you will entrust the job to the handlers or pack your items by yourself. If you opt for the latter, it is time for you to find a store with quality packing materials and supplies. While learning packing techniques is a pretty achievable goal, you should make sure that you have all the ingredients for creating a package. These include but are not limited to packing paper, cardboard, padding and filling materials, packing tape, and glassine paper. Sometimes, though, you need a whole crate.
Finding the right company
Safe transportation is impossible without experts. To find professionals who know how to move artwork from New York to Miami, pay attention to the company's experience and feedback. And if you are looking for seasoned and dedicated teams, then your choice is Fine Art Shippers. It is a time-tested company with some of the most cost-effective art shuttles around the country. They often visit the Sunshine State, and it is fairly easy to become their client: either by requesting a free shipping quote or via email/phone.