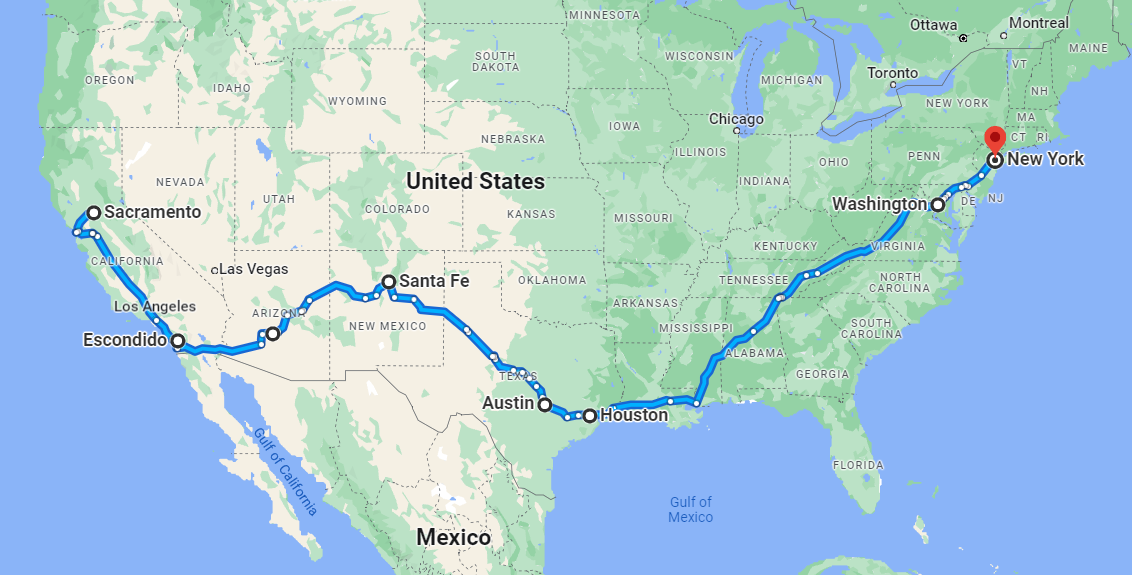 Start the last summer month with Fine Art Shippers, as the Manhattan-based movers announced that their art shuttle Sacramento – Austin – New York City is scheduled for August 3-4. Working with reputable art handlers is not only a high-quality solution to your shipping needs but also a guarantee of a positive mindset. The superb customer service and professionalism of the company will help you successfully accomplish some of your tasks right at the beginning of the month. Below is everything you need to know about the upcoming cross-country trip.

Art shuttle Sacramento – Austin – New York City
Starting from August 3-4, Fine Art Shippers will be collecting artworks from California. Stops are possible in Sacramento, Rancho Cordova, Sonoma, Sausalito, San Francisco, Berkeley, Stanford, Woodland Hills, Pasadena, Los Angeles, Venice, and Escondido. After finishing the job in the Sunshine State, the truck loaded with the freight will start heading to the Big Apple, the final destination of the art shuttle Sacramento – Austin – New York City.
First, the team is going to visit Santa Fe in New Mexico. From there, they plan to reach Texas on August 12-13. In the Lone Star State, movers might pick up art and antiques from Austin, Bellaire, and Houston. On its way to New York, Fine Art Shippers will go through Little Rock in Arkansas and Washington, DC. To find out more about the shuttle, you can visit the official website of the company or, even better, contact the managers directly via email or phone. Every client should keep in mind that dates are subject to change, which is why reassurance is key to effective communication.
What can you ship with an art shuttle?
In terms of transportation, there are no limits that might cause you or shippers inconveniences. The company specializes in handling and delivering all sorts of items, from antique furniture, mirrors, and porcelain to large-scale canvases and prints. Besides, you can opt for additional useful services that Fine Art Shippers offers. For instance, it can help you with insurance policy, packaging, installation, and storage. These are time-tested solutions for almost any client and situation.
To join the art shuttle Sacramento – Austin – New York City, you should contact the company right now. Collect all the essential information about the items you want to ship and email Fine Art Shippers. You can also request a free shipping quote online, which will definitely save you some time and effort.