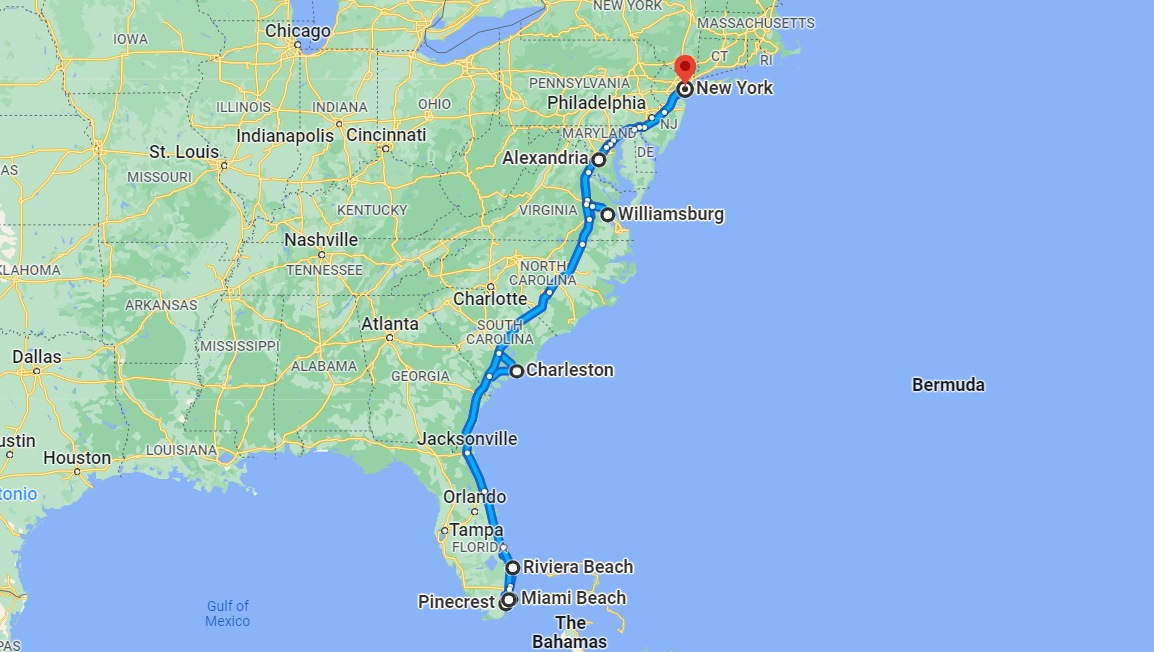 On March 12, Fine Art Shippers will leave New York City to take a long-awaited trip to Florida. The NYC-based art logistics company has been providing comprehensive art shipping services for many years, and the Sunshine State has always been one of the main destinations of its cross-country shuttles. Tomorrow, art shuttle NYC – Miami – NYC will move in accordance with the planned schedule. The road will go through the states of the East Coast of the US. Find more details about the upcoming shuttle below.
March 12, 2022: art shuttle NYC – Miami – NYC
The truck operated by professional art shippers will first make its way from New York to Williamsburg, a small city in Virginia. After delivering artworks to their owners, Fine Art Shippers will then head to Charleston, South Carolina. It will be the last major destination before entering Florida. If you want to join art shuttle NYC – Miami – NYC, it is better to request help beforehand. The company warns that the schedule is subject to change, so you have to contact managers as soon as possible to make sure your artworks are picked up and delivered on time.
In Florida, the prominent art shipping company plans to make stops in Riviera Beach, Miami, and Pinecrest. Once all the job in Florida is done, the truck will start getting back to New York. The reverse route is planned to lay through Alexandria in Virginia, Washington, DC, and Bethesda in Maryland. It is important to know that other stops are also possible. In case you live along the route, you should feel free to contact the shippers and ask for help.
The team of shippers will most likely be in the Big Apple on March 17, but dates can vary. Join art shuttle NYC – Miami – NYC today, and your request will be reviewed by Fine Art Shippers as soon as possible. Don't lose a chance to deliver your art without a scratch on it.