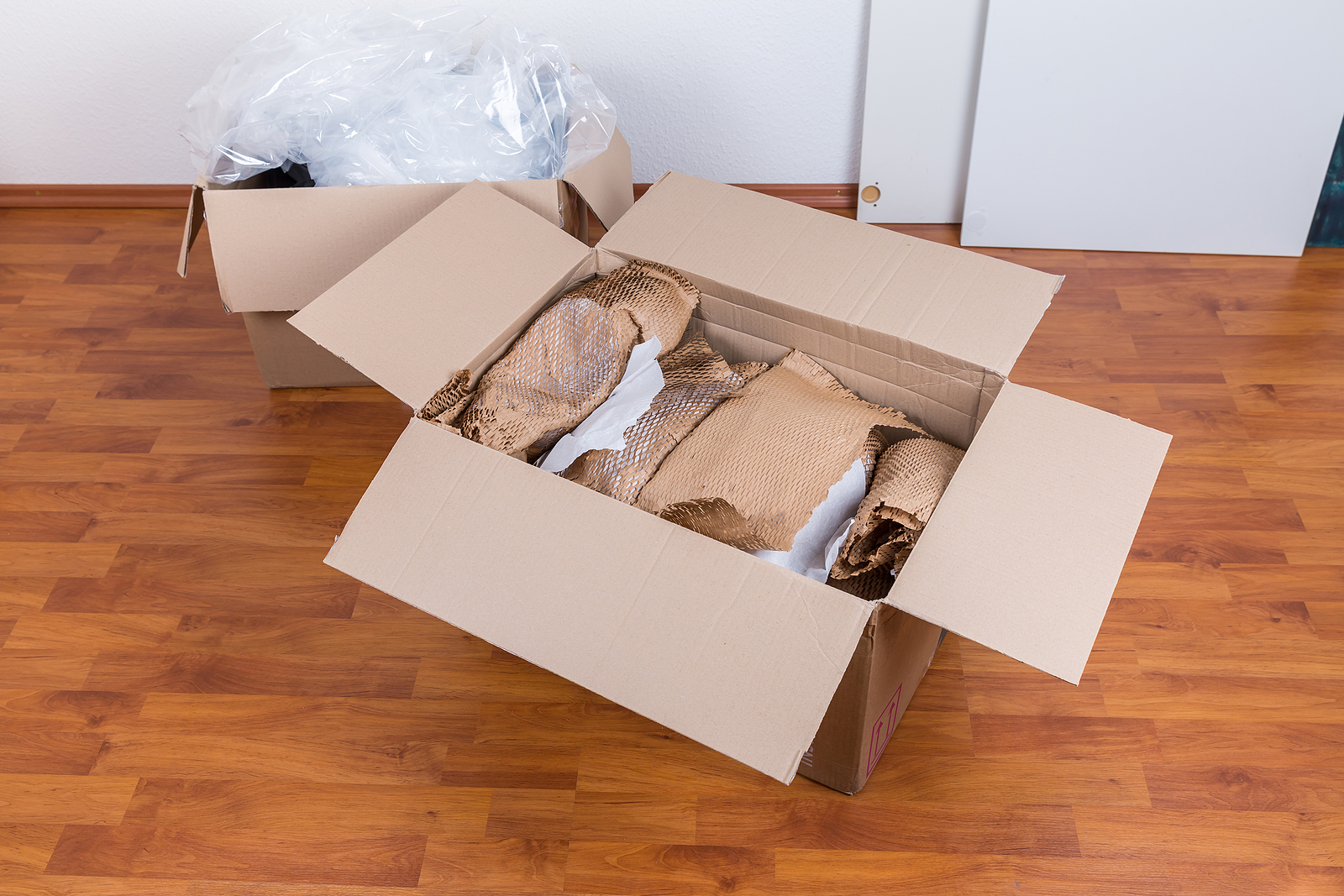 Preparing artworks for shipping is always a challenge, especially if you are not familiar with art packing materials and the requirements for proper packing and crating of various types of fine art. Here are some tips on how to cope with this tricky job successfully and loss-free.
A short guide to art packing materials
Bubble wrap
Bubble wrap is one of the must-have packing materials needed for building safe packaging for fragile artworks. It is especially important for packing glass objects of various shapes. Besides, this material will protect the items from moisture and dust.
Glassine paper
Glassine paper is a special acid-free paper used to protect valuables during transportation and storage. It has a neutral pH and keeps the artworks from chemical interaction with other materials inside the box.
Foam
Sharp edges of artworks are highly delicate and require extra, more thorough protection during transportation. The use of foam inside the box allows the collectibles to be fixed firm and to keep the corners intact.
Wooden crates
When transporting delicate items over long distances, consider using strong and reliable wooden crates in addition to standard art packing materials. Building such a crate is better to entrust to skillful art handlers who will carefully measure your piece and build a custom wooden crate, keeping in mind all of its shipping requirements.
Use only high-class materials
Quality art packing materials are a guarantee of smooth and damage-free transportation of fragile and odd-shaped artworks nationally or internationally.
What not to do?
We strongly recommend not reusing packing tape, craft paper, bubble wrap, cardboard, and shipping boxes. It will not only ruin the impression from the artwork but also provoke harm to the piece in transit.
Follow this guidance and consult professional art handlers to create the perfect packaging for each of your artworks. Good luck!